Bugs

Hi,
I think theres a bug in ConnectWise Control with inherited permissions in the Access Group section.
In Version 20.4 or before we had 5 different Access Groups in ConnectWise Control:
- Notebooks
- Servers
- Workstations
- Clientsystems
- Unattended Access
The first 4 groups needed Consent to Control before accessing the machines. The last group ''Unattended Access'' didnt needed Consent because we set the permissions that unattened access on this specified accessgroup is allowed for a rolegroup. However, since the newer versions setting this configuration causes that other AcccessSessionGroups are able to access without Consent aswell. Normally, only the first 4 groups should have consent, the last group shouldnt.
Unattended Access Session Filter:
CustomProperty1 LIKE 'Notebooks' OR
CustomProperty1 LIKE 'Workstations' OR
CustomProperty1 LIKE 'Servers' OR
CustomProperty1 LIKE 'Cliëntsystemen'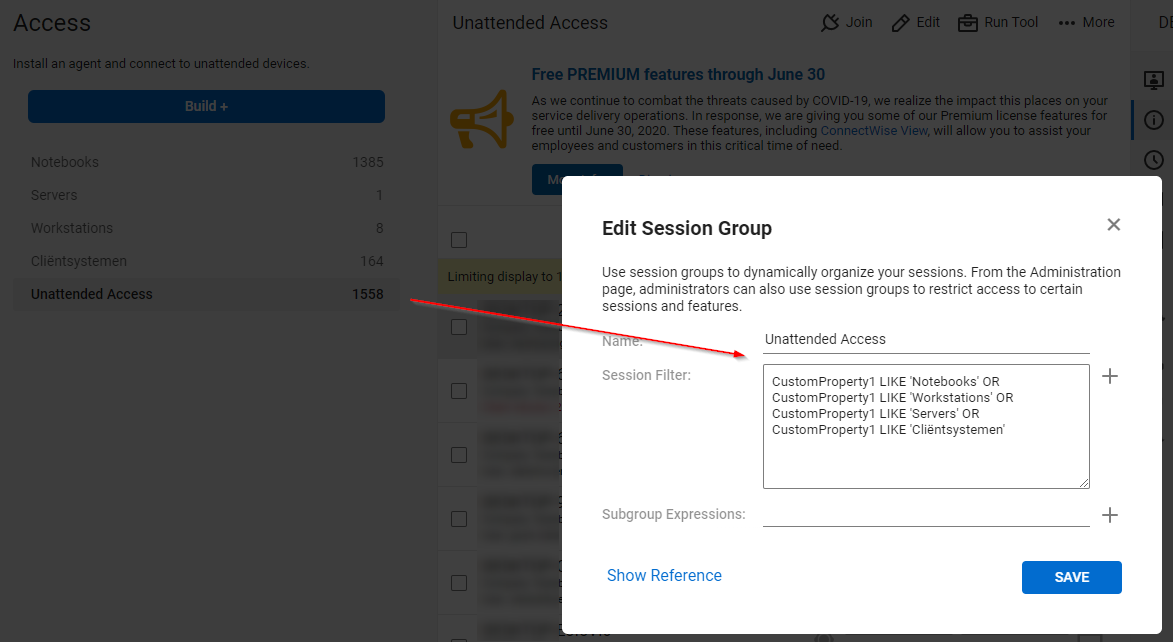 Bottom line:
First we are able to ONLY join machines without consent in the Unattended Access Group.
Howadays, setting this permissions causes other Access Groups to be joined without Consent too.
ConnectWise Control Version:
20.5